Find out more about some of the retired dogs we are supporting. On average we have about 36 Retired Police and Fire dogs who are able to receive assistance from Pawsome Pensions.
Not all of the dogs can read, write and send emails, so below are the top performers who have told their story!
Bolt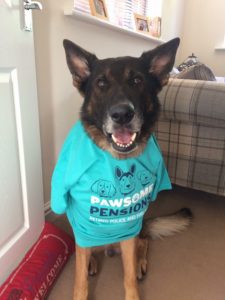 Bolt was born on 29th June 2010 and was originally named Rex. After being puppy walked Bolt joined the September 2011 initial course and after successfully completing the course Bolt was based in Plymouth for the whole of his 6 years service as a police dog. During his service Bolt became a firearms support dog and worked closely with our firearms team at many incidents. In December 2013 Bolt found a burglar hiding in an inflatable dingy during a break to a sailing shop; in January 2014 Bolt tracked over moorland for well over an hour to find two suspects who were arrested for burglary. In February 2014 a wanted male who assaulted an officer before fleeing down a rear service lane was located and detained by Bolt hiding under an overturned bath in a rear garden.
Bolt grew up in a busy household surrounded by children so when it came to rehoming Bolt in October 2017 Jeanette and her family were a perfect match. On our first visit to their house Bolt made himself at home, picked his spot in the kitchen, chose which sofa he'd have and chased the neighbours cat out of the garden! Whilst rehoming Bolt was the hardest decision I had to make, seeing the life he now has in retirement with his new family that adore him makes me realise it was the right choice.
Jack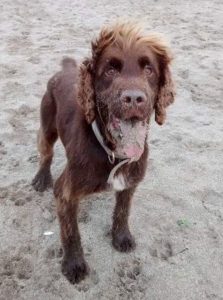 Jack was a drugs, cash, firearms detection dog and retired from Devon and Cornwall Police in September 2017 after approximately 8 years of service. He retired due to arthritis in both his front elbows and spondylosis in his back. Jack lives with his handler and family and loves the sofa! He is on permanent pain killers, supplements and requires blood tests every 3 months due to his medical issues. He has also recently cost his handler in excess of £1700 due to an operation on his bladder.
Jack is a Springer cross Field Spaniel, born 15/07/08.
Jack's most memorable job was on a New Years day when the team were requested to carry out a search for drugs following someone becoming seriously ill after a party. Jack searched so well around a large multi-roomed holiday cottage and grounds that after locating 7 separate 'stashes' including cannabis, crack, euros and gun powder we were asked to stop searching as the officers couldn't deal with it all!
Vinnie (Dorset)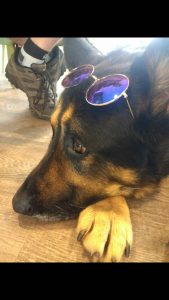 Vinnie, is a 6 year old German Shepherd who served as a GP Dog working alongside PC Brendan Trent, of Dorset Police.  Vinnie was born on the 26.08.2012, was bought by Devon and Cornwall Police as a puppy and given to a puppy walker until he was 12 months old when he was allocated to PC Trent. In September 2013 he completed a 10 week initial training course and worked for 5 years. He is a muscular 40kg build with beautiful black and tan markings with a large head. Despite his intimidating looks he is a very affectionate, faithful and obedient dog. During his working life many of the criminal fraternity given the opportunity, refused to run away from us due to his size and presence. Vinnie served 5 years within the Police before being retired in September 2018, due to his health.  Vinnie started to develop a problem with his hips.  Unfortunately he does not have a diagnosis, however we know it is not hip dysplasia.  It is believed to be neurological, the brain does not seem to be sending the correct messages to his legs.  At the minute, this just displays itself as a slightly awkward gait.  His back left leg scrapes a little on the floor, as he walks.  Vinnie does not appear to be in pain and is still a very happy and content dog. 
Due to Vinnie being a dog with such a wonderful temperament PC Trent took the decision to find him his forever home with another family so that Vinnie could thrive and get as much attention as possible. In October 2018 Vinnie went to live with the Harfield family in Dorset and got just that. In a short time, Vinnie has become a much loved member of their family.  He lives with Cath, Dave and their 2 children,  James (aged 14) and Lizzie (aged 11).  The family took Vinnie on knowing he will have ongoing medical issues, which is such a wonderful thing to do. 
Vinnie has become a bit of a social media star so please give them a follow @VinnieRpd to follow what he is up to with his new super family.
Lady
Lady is a German Shepherd and worked as a dual trained GP and drugs dog from January 2011 through to April 2016 (5yrs). She will be best remembered for her trials success. Around October 2014 Lady and her handler Steve came 2nd in the Force Trials but went on to win the Regionals in February 2015 with an impressive 80% score, which qualified us for the Nationals to be held in Stirling, Scotland, in April of that year. Up against 21 other finalists from around the UK they not only placed a very respectable 6th place but won both phase 1 trophies for highest score on the track and highest phase 2 score. In February 2016 they entered the Force trials once again and won every trophy available (other than the 2nd place trophy). Unfortunately Lady then had to retire due to health problems. She now lives a very comfortable life with her new owners Dave & Terri  in Exeter. Steve her handler is extremely proud of what they achieved at Force, Regional and National level representing D&C Police.
Charlie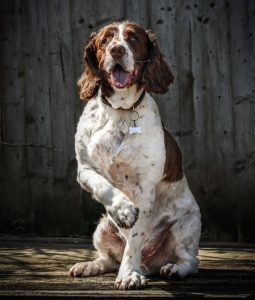 This Springer spaniel called Charlie was trained to search for drugs, money and firearms for the Devon and Cornwall Police. He retired in August 2017 and at the point of retirement he was with handler Mark S.
He turned 10 years old on 11th September 2018 after being retired at 8 years and 11 months.
He now lives with his new owners in Paignton who are Police officers but not dog handlers. Charlie can often be seen causing chaos in the waves on Paignton beach.
@rpd_charlie
Bodie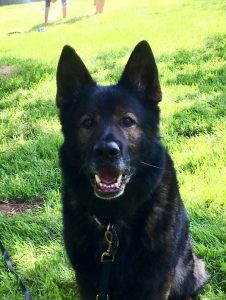 Bodie served from 2010-2015 with PS Cruwys . He is now retired at home with her and the family. He was one of our few dual trained GP & Drugs dog. He was a highly successful police dog and saved many lives and brought countless offenders to justice. The team's career high was locating a kidnap victim tied to a tree on a track and the offenders present had weapons and were about to cause some serious harm if not kill the victim. The offenders made a run for it, Bodie was sent and detained the biggest of them. This then led to the other 2 offenders also being arrested as well. The team were nominated for a National Bravery Award due to this job and attended a ceremony at 10 Downing Street to meet the Prime Minister.
Mouse & Smurf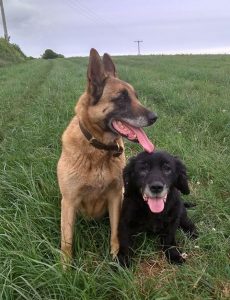 Mouse and Smurf retired from Devon & Cornwall in 2014 and live with their retired handler. 
BEBE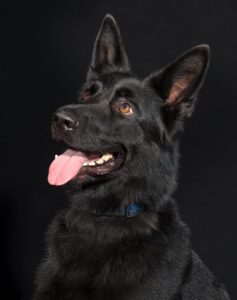 Bebe was stationed in Dorset and worked with her handler PC Hillier. Be's achievements as a police dog have been amazing. The greatest was being awarded a Crown Court commendation for her part in detaining a suspect that had just murdered a man. Others were Chief Constable commendation for locating a missing person who had been gone for over 4 hours (I still don't know how she did it!) and also another award for finding outstanding stolen property even before the burglary was reported! As time went on she became her handlers best friend and best crew mate a girl could ask for.
Unfortunately Be had a tummy twist (torsion) in April 2019 and although we managed to save her life it was clear, that although she had heeled on the outside something just wasn't right on the inside and so we made the decision to medically retire her in September 2019. It was hard for her handler to keep her as a pet as she just didn't understand why she wasn't coming to work in the van and it was clear that she was getting stressed. Her puppy walker Chris did the most amazing thing and offered to 're home her back with him. So Be is now living with the Highton family again in Exeter.
Mitch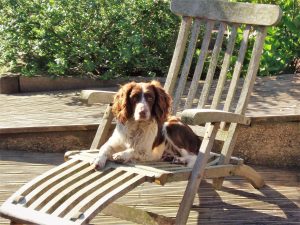 Mitch came to Dorset Police and his handler Chris from a rescue centre (Margerate Green at Winterborne Kingston) at the age of 9 months. He had already been rehomed twice after wrecking two houses, he was a real little tear away, independent and determined. He was licenced when he was 18 months as an Explosives dog.
Over his career he has saved Prince Charles by doing clearance search at Poundbury (Dorchester) and saved heads of state at NATO, G7 and G8 and Irich summits.
He has been an excellent if strong willed explosives dog and his handler Chris will miss working him.
Jack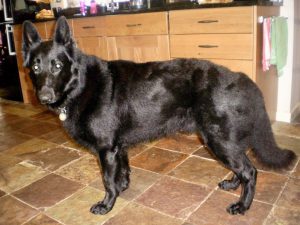 Jack was also known as Gentle Jack before his police dog initial course, although he knew and loved his job as a police dog and would certainly do the business, he is still a big softy to this day.
He retired early due to ill health and has an ongoing heart condition as well as arthritis and spondylosis which is to do with his back. He is happily retired and enjoying his time with his handler living on Dartmoor.
He has always had a knack of getting himself regular visits to the vets right back to when he was at the puppy walkers and swallowed a very expensive diamond ring. The puppy walker thought she had lost it forever but with patience it eventually came out on Boxing Day. This even made the Spotlight news at the time, (must have been a short news day).
Jack, like all our police dogs, tracked numerous people good and bad and found people that had gone missing and where potentially not in a good place in their lives. Dealt very effectively with public order situations and even helped capture the Incredible Hulk and Batman one day, who had decided to climb Exeter Cathedral. He was quite often seen doing foot patrol in Exeter city centre and quite a few people would recognise him.
One that really stuck with me was one Christmas time and we were on foot patrol – I didn't know it at the time but a mother stopped with her 6 year old son who had had a bad experience with a dog and was frightened of them. I knelt down and chatted with the lad about Christmas and Jack, and then Jack very gently sniffed him. I explained that was his way of saying hello and asked if he would like to stroke him. To the mothers surprise he said yes, Jack sat there and let him fuss him like he knew the lad was a little bit nervous. I didn't think any more of this at the time until a week or so later my Sergeant received a thank you letter from the mum stating that her son was still talking about how he had met and stroked a real police dog, which she did not think would happen in a million years and that he was so much happier around dogs now. For me that sums Jack up, very intuitive, caring, and gentle when he needs to be. Hopefully my best mate and I have a few years left together yet to enjoy our time together.
Molly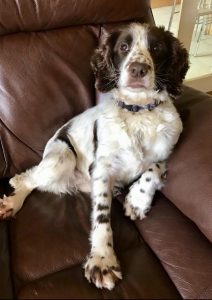 Molly is a 10 year old liver and white springer spaniel. She began her police service as an explosive detection dog in 2009 working until she retired with her handler, Chris Curnow in 2017. Molly has worked all over the British Isles assisting with many high profile events. She always displayed an extremely high drive and enjoyment of her work right up to her retirement.
Molly has fully embraced retired life and has discovered the luxury of central heating and the sofa but she still loves nothing more than mud and a tennis ball.
Molly and Riley live together and share the same sofa.
Shadow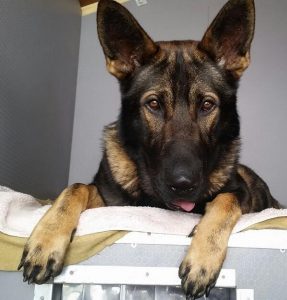 Shadow is a GSD from Dutch working lines bought in to Devon and Cornwall from RAFPOL breeders in Wales.
He started with his puppy walker at 8 weeks and went to his new handler Darren at 10 months when they started their initial course.
He passed with flying colours and worked from Camborne having many positive results in finding property, tracking suspects and locating missing persons.
Shadow retired at the age of 5 years due to lumbosacral disease which is a spinal/nerve issue affecting his back legs.
Since retirement, Shadow has enjoyed walks on the beach and relaxing in the comfort of his home with their other dogs, Rika, Freddie and Millie.
BOWSER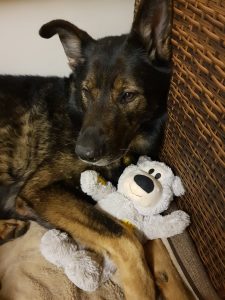 Bowser licensed as a Police Dog in June 2013, and had a very successful 5 and a half years as a General Purpose Police Dog working in North Devon.  He progressed to become a firearms support dog for the last two and a half years of his career.  He was admired and complimented by all officers that worked with him and his handler, whether response officers, detectives, or firearms officers.
 Bowser loved being at work, and thoroughly enjoyed his working life.  He tracked numerous drink drivers during his career, helping to keep our roads safer.  He also tracked and assisted in the apprehension of drug dealers that had evaded other officers.  Bowser also used his nose to locate valuable evidence that helped bring offenders to justice, such as when he found weapons hidden in woodland after being discarded following a particularly nasty assault in Bude.
 Bowser attended numerous football matches, enjoying the task of assisting in maintaining public order at both Plymouth and Exeter.
 In 2017, Bowser took part in the Police Dog Trials.  He came first in the regional trials, beating all the welsh forces, and the other South West Forces plus the Ministry of Defence Police Dogs.  He went on to represent the South West at the National Finals in Northern Ireland that year, and achieved a very respectable 9th place.
 Whilst a great Police Dog, Bowser was also a real character and loving family dog, who had bonded with the whole family with whom he resided.  He was a joy to be around, and the response officers he generally worked alongside were as disappointed when he retired as his handler was.  He is sadly missed by all who knew him, but no doubt loving his well earned retirement with his new loving family in Exeter.
AXEL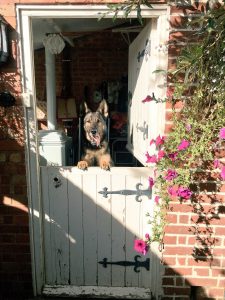 Axel was born on the 3 June 2013, and was part of the 'A' litter the first bred in house by Devon and Cornwall Constabulary, from brood bitch Ruby and working Plymouth police dog Marley.  He was puppy walked by Steve and Maria Pearce before beginning his initial course 10 months later alongside his litter brother Harry and was successfully licensed 3 months later.  He was a very successful operational police dog in Plymouth for the next 4 years.  Aged two he was deemed suitable for enhanced training to work alongside armed officers.  During his career he received two commendations, one for tracking and detaining two offenders following a firearms incident and the other from the National Police Chiefs Council following a second firearms incident in Cornwall.  Unfortunately he had to retire early aged 5 due to a condition described as being similar to sciatica in his back.  He now has a fantastic life with Ron and Rachel on his own farm just outside of Exeter.
Colin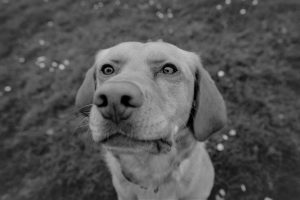 Colin was an explosive search dog for just over two years with his handler Phil and has completed numerous operational searches in Devon and Cornwall as well as other parts of the country on mutual aid. 
He is a very enthusiastic and loving dog but also very stubborn at times which led to inconsistency with the methodical system of search that is required for an explosive search dog. 
After over 12 months of trying various methods of training to ensure he was consistent it became apparent that this was just the type of character he was and that this was not the role for him. 
A decision was made to retire him early and he is currently living the live of luxury on North Dartmoor. 
Zico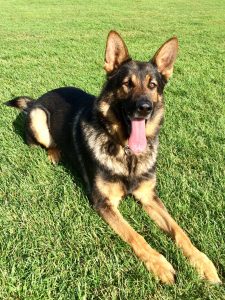 Zico, named after the Brazilian footballer,  (Litter name Metpol Remembrance Sword) was born on 11/11/2010. He was bred at Keston by the Metropolitan Police and was purchased by Dorset Police at 7 weeks old. He was puppy walked by a Dorset instructor (Mr, Henrys) and was allocated to Sgt Batt aged 9 months.  They were  licensed on 09/03/12 (Zico aged 16 months). 
He remained operational until his retirement on 15th November 2019 age 9 years.  He has since been rehomed to a couple who live on the edge of Dartmoor and is already loving his moorland ventures. 
S
ally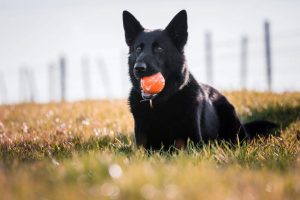 Sally was born in August 2011 and was bought by Devon and Cornwall Police.  From day one she was seen as a highly driven dog with a level of excitability. Sally completed her initial course with PC Andi Darbey in December 2012. With the team initially policing South Devon area before returning to Exeter.  Sally's three brother all became operational police dogs and her sister a brood bitch. 
Sally was renowned for her vocal capability, she would even bark diving into water and come up barking!.  During her career she had numerous missing people/suicidal and criminal finds.  In fact one of her finds received a letter of thanks from a Commanding officer after she located an unconscious male who had taken an overdose in an area, which had been searched by officers.  
Sally had a wonderful personality both at work and at home, often being referred to as 'Aunt Sally' or 'Mustang Sally'.  In February 2019 she was retired due to arthritis in her wrists.  PC Darbey planned to retire her with her and her family, but due to taking on another Police Dog she decided to find her a forever retirement home where she could be spoilt rotten.  What a home it is.  She now resides in Probus with Wendy and her family, who absolutely adore her, along with their cat Gylly.  Sally goes everywhere with them and can often be found swimming in the sea with Wendy's children, relaxing at the pub or taking a boat trip. 
A
mber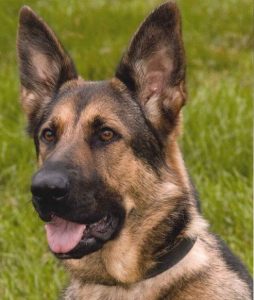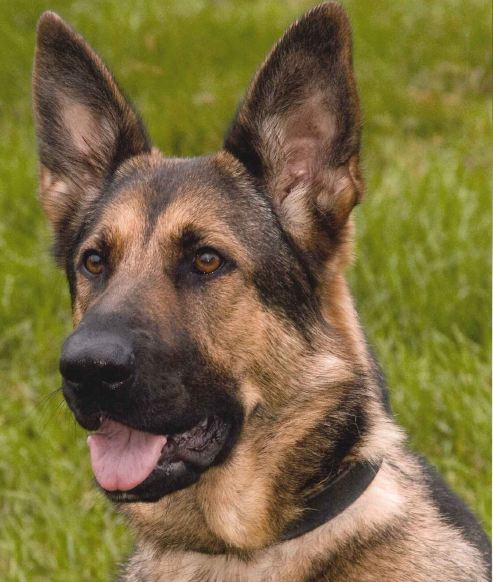 Amber was deployed 2,376 times during her working career and she undertook 186 hours of searching for misper's.  Locating 31 mispers.  She had 149 dog arrests and 44 dog assists and located 78 items of evidence. 
One of her last jobs before retirement was a track from a motorcycle which failed to stop in Plymouth. Amber tracked from the motorcycle up through an estate, into a garage block. 
She tracked 300 metres into a wooded area behind the garages up to the base of a fallen tree. She placed her head in an overgrown section of the fallen tree and began biting something metallic. 
Upon taking out the item it was a large heavy locked money box. 
Upon forcing said box open, it contained a kilo of cocaine, dealer bags of cocaine, cannabis, scales, knuckle duster, dealers list and on the bottom of the box was medication for the offender with his name and address on it. 
Section 18 resulted in further evidence of dealing being found. The value of the drugs found by Amber was about £100,000. 
Amber is now enjoying retirement with her handler Martin. 
B
o
and Max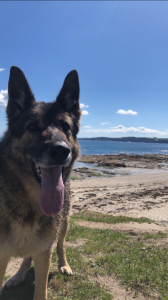 Bo was born on the 20th of December 2010 and joined Devon & Cornwall police as a 8 week old puppy. She showed her ability at a very early stage in her career when she successfully tracked and detained three offenders who had burgled a garage. She was licensed as a GP dog in December 2012 and had a long and successful career with numerous finds of both suspects and mispers. Bo was an absolute joy to handle due to her intelligence and wonderful character. She retired from service on 1st of January 2019 and lives with her handler, Andy, and his family. Bo has taken very well to retirement and enjoys being the house dog.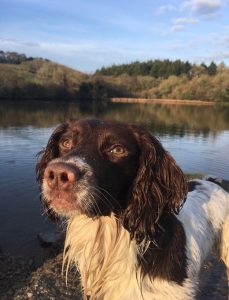 Max is a 4 year old English springer spaniel. He served as an explosives detection dog, licensing when he was only 11 months old. Max unfortunately developed a sensitivity to certain noises and environments and for his welfare was retired from service in August 2019. Max is a typical springer with boundless energy and enthusiasm which has allowed him to settle very well into retirement, spending his days chasing pheasants and tennis balls. He continues to live with his handler, Andy, and his family.
Freddie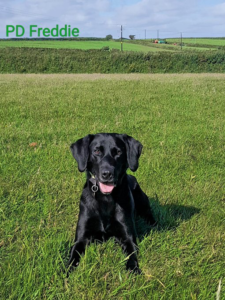 Freddie was rescued by Devon and Cornwall police when he was just under 2 years old and trained as a drugs, cash and firearms detection dog. He has had many great finds including a van stacked full of various drugs bound for the Cornwalls Boardmasters festival. He loves sleeping, swimming and most of all eating! As do most Labradors. He will never pass up on a back scratch and his favourite treat is some left over beef after a Sunday roast. He is retiring with his handler PC Temby and his family along with RPD Shadow and PD Rika.
RIGGS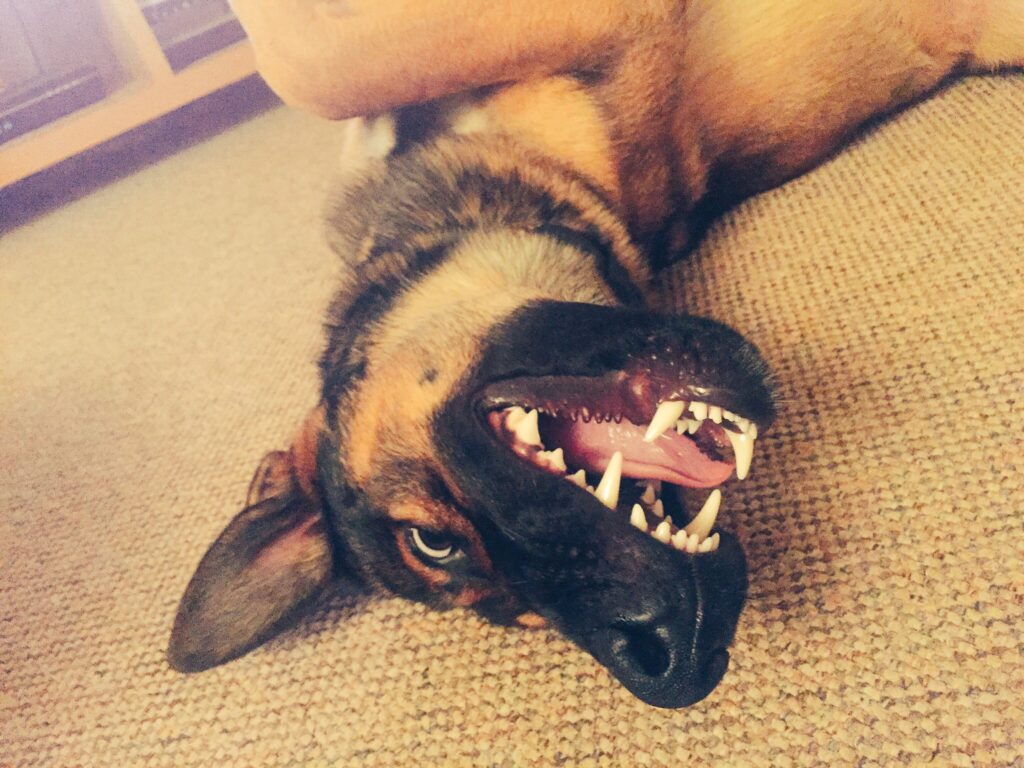 Riggs is a Gsd x Mali and is full of character! Naughty Character! Sadly he had to retire this year in May 2020 due to a knee injury to severe to allow him to work.
He started his Policeing career in 2016 with Vikki our Chairperson and they worked for 4 years together until sadly she noticed his injury. He received stem cell therapy to try and treat it conservatively, however that didnt work and a full operation was needed. Riggs had a great work ethic and was always by Vikkis side when she needed him, taking on large disorders, tracking and detaining offenders , locating evidence, high risk missing persons and defending vikki when needed, but deep down and at home he is a gentle naughty giant.
Vikki decided to rehome Riggs rather than keep him so he could have a Pawsome retirement and be spolit rotten. He now lives with Karen and John in Cornwall who are taking on his rehab and are totally smitten with him! He also lives with Spookey the cat and Little cat (so far spooky 1 Riggs 0). They are doing a fantastic job and Vikki cant thank them enough.
Theo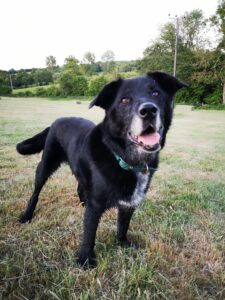 Theo was a rescue from The Blue cross at Southampton. He was rehomed from a family that found him too busy to deal with. He was trained for drugs due to his drive for a tennis ball. He accompanied his handler Pc Budd on many warrants over the years and appeared to be just plodding around sniffing, unlike the crazy spaniels that whizz round. Theo was trained to search for cash/drugs and firearms. He was the Olympic 2012-day drugs dog along with his old house mate Pd Tango. His most favourite thing was searching cars or houses and for the first few minutes he would jump onto the rear seats or bed and roll around crazy snorting and whimpering, then get up, shake, and snap into search mode. It's something he came with (possibly from previous life as pet) and Pc Budd would just let him get it out his system and then off he'd go….brought many a wry smile to officers who wondered what the heck he was doing.
Xena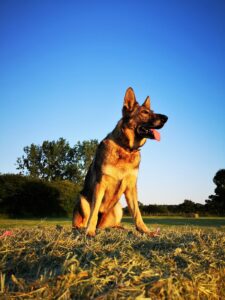 Xena was a Devon and Cornwall bred A litter pup, originally called Ava by Paul Glennon. She was trained by her handler Pc Budd at Guildford and went on to become an awesome tracking dog and was a vocal little girl for her size when confronted with aggressive persons. She never had a street bite, although came close many times, including on police officers lol. She located several high risk missing persons, a couple of burglars from commercial breaks and also tracked offenders from a high speed pursuit in a rural area after the offenders crashed and made off across wood and open land. Her affectionate name was Princess (Xena). Xena and Theo lived together and were both handled by Pc Budd.
Yogi
Yogi was handled by Pc White and covered South Devon during his career. Yogi was also a Firearms dog, He had some great results – high risk misper found hiding in Paignton, three offenders from a burglary in Exeter, three offenders for burglary in Totnes, Burglar from TOR2 council site in Paignton.
Yogi retired in 2020 with his handler Pc White who left the section due to promotion.
Yogis reputation proceeds him – he's big, he's hairy and he likes to find the baddies!!!
Max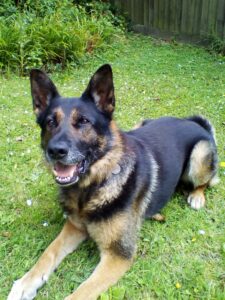 Max was handled by Pc Perkin, and they were based in Camborne, Cornwall. Max was nearly chopped from the Puppy program and it was suspected that he wouldn't be bold enough, think it is fair to say he has been a great police dog, having many prisoners in his 7 years of service. Max has been credited with saving three lives during his service and has received a couple of commendations in doing so.
His handler says there are many memorable jobs but the standout must be finding an elderly Gentleman who went missing from a holiday park in the Newquay area. He was last seen at 9 o'clock in the evening. Max was deployed mid-morning the next day and located the male in a deep drainage ditch after twenty minutes of searching, still alive but only just!! He survived thanks to this incredibly special dog.
Max is now enjoying his retirement in Truro, Cornwall with Sharon. Sharon was the first retirement placement that Scott looked at, it was also his last!! Right from the very first visit his handler knew that Sharon was right for Max and Max was right for Sharon.
Boris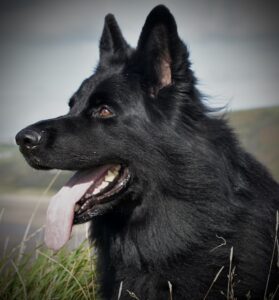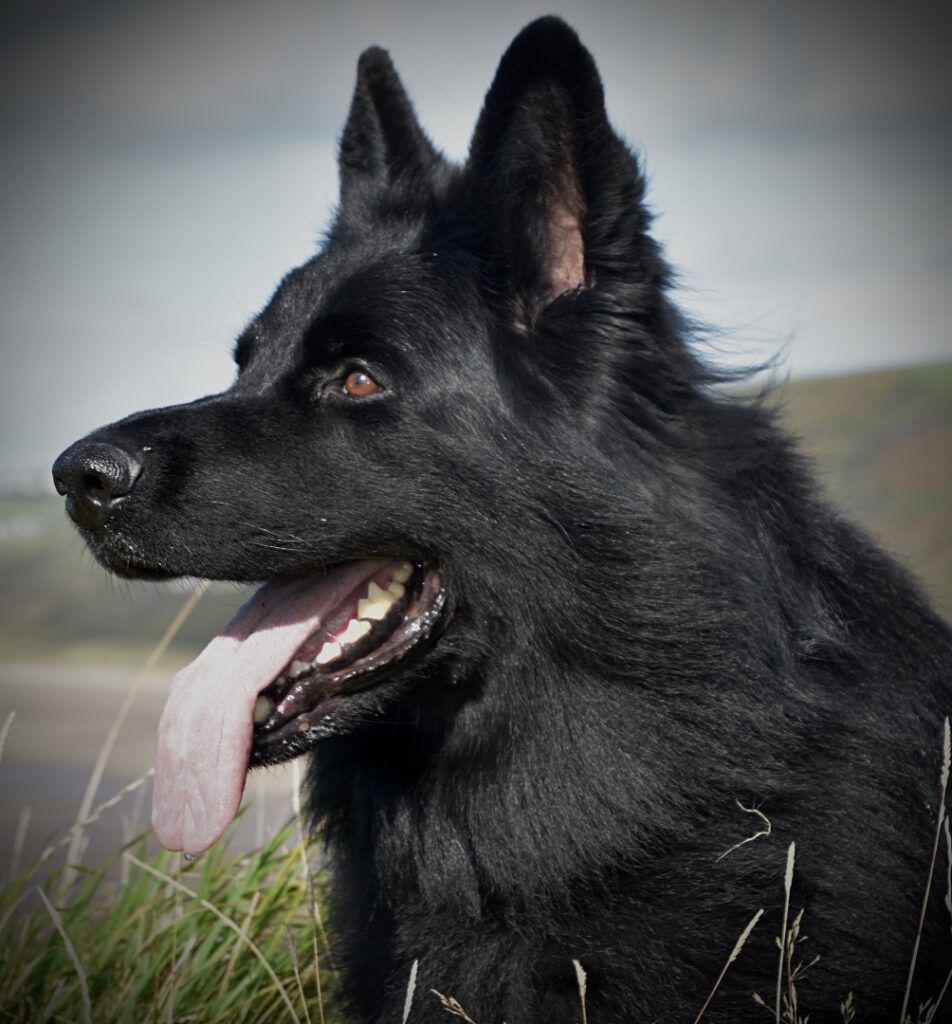 PD Boris was born 19/11/2013 as part of the B Litter bred by Paul and Di Glennon. He was puppy walked by many including Lyn, Rob, and Mel and Phil all of whom did a fantastic job as he is not an easy dog!!
Boris came into active duty in April 2015 and was handled by Pc Drew and the following year became a Firearms Support Dog and became one of the go to FSD dogs for the teams much to his credit and ability as a jolly good chap around the teams and trusted by all.
Boris retired a few months early due to Pc Drew getting too old and broken to keep up with him, although Boris looks as haggard and his handler after nights these days. Thankfully Boris has been able to retire to Pc Drew and his family that he has such a close and loving bond with.
Pc Drew said "it has been a privilege to handle Boris and see the huge positive impression he made upon people as a result of meeting him".
Rosie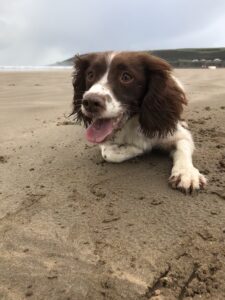 Rosie came to Devon from Buckinghamshire aged 18 months and trained as a drugs, cash and firearms detection dog handled by Pc Carter. During her initial drugs, cash and firearms course she got the nick name 'Princess Rosie' due to having a long traceable pedigree and her sometimes diva like qualities, and just occasionally you'd catch a glimpse of her looking at the other dogs with a slight superior manner!!! Rosie's drive to find things has seen her throw herself into a laundry basket with only her back legs visible still pumping up and down to try to get further into the basket. Rosie has had many successful finds often locating items where others had already searched! Much to their dismay, but her handlers' pleasure.
Rosie's handler is now hanging up the lead after nearly a ten-year career with the dog section, Rosie is also being retired too after 4-years' service. She is remaining with her handler and his family where she will enjoy all of what North Devon can offer. Long runs on the beach, woodland walks and dips in the river and kayaking adventures around the coastline.
Registered Charity: 1188907