The dogs we have helped, so far…..
Bodie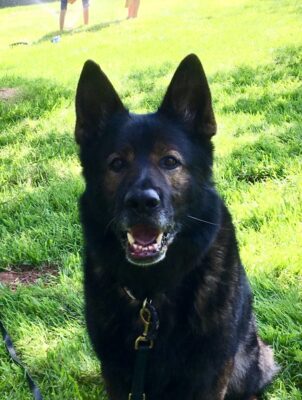 In June 2018 Bodie was our first retired dog requiring help. Unfortunately he was diagnosed with mouth cancer which had caused an infection and required the removal of a number of teeth. Due to his age his owner Ali has decided that it is best to manage his diagnosis rather than put him through advanced cancer treatment. As it stands, Bodie Bear is defying the vet and doing exceptionally well, although going a little deaf! He needed some extra treatment for an ear infection in March 2019.
Unfortunately we had to help Bodie again in Dec 2019 as he had to have a few teeth out and was suffering with his kidneys and an ear infection.
In April 2020 Bodie had another ear infection that was really nasty and needed sorting, Pawsome Pensions covered the bill of £127.
In May 2020 Bodie needed further assistance with his ear infection so Pawsome Pensions paid the bill of £57.31.
So far since setting up Pawsome Pensions, Ali has faced unexpected vets bills of over £1600. We are so pleased to have been able to pay £1159  towards these bills. As Bodie is getting older and his mouth cancer progresses he will most likely require more help, which is something we will be here to help with. Bodie is a great example of why Pawsome Pensions was set up and got going, ensuring we can try and help towards the best veterinary care for Bodie and all Pawsome Pensions Dogs. 
---
Blitz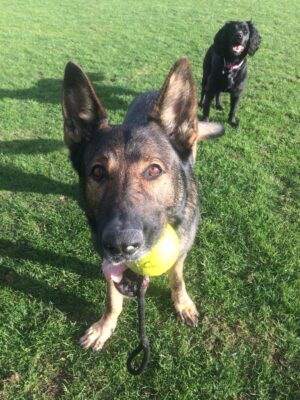 In October 2018 Blitz was the second dog we helped. Unfortunately he had a little problem in his rear end! Blitz had an infection in his anal glands, all dogs owners might appreciate the pong of such an issue, and obviously the discomfort for the dog.
The treatment for this cost was an unexpected whopping £1,035. Blitz was insured, however the insurance company refused to honour the payment sadly. Pawsome Pensions managed to give his owner Lou £500 towards her bill, which was greatly appreciated.
Updates – Blitz has unfortunately since needed a bit of help with a skin infection and an infected cyst on his back in July 2020. We helped with £207 towards the bill.
In September 2020 Blitz was struggling with a skin infection and joint pain. Pawsome Pensions covered the vets bill of £179.80.
Blitz has had a few issues now and most certainly Pawsome Pensions assistance has assisted with Blitz receiving the best care he can have.
---
Jack
In October 2018 Jack became very unwell and it wasn't looking good and ended up having to have major surgery due to bladder stones. Jack made a fantastic recovery due to his treatment and is back running around again now. His owner Mark had a bill of £1,772 and Jack will need ongoing tests and medications to manage this in the future. So far those further tests and medications have come to £557 as of March 2020.
Pawsome Pensions helped Jack with £835 towards his operation and will support him into in the future with his tests and medication. We have contributed a further £139 towards these so far in Feb 2019. The treatment Jack received was life saving and expensive. Pawsome Pensions assistance at the time and further assistance with medication ensured the treatment for Jack was possible.
In September 2020 Jack required further blood tests and medication resulting in a bill of £109.80, Pawsome Pensions covered the full bill for Jack.
---
Jack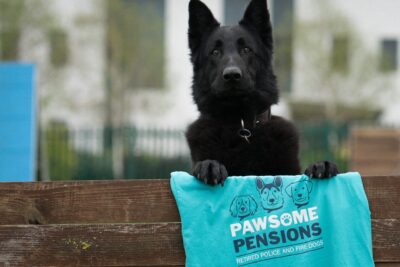 PD Jack was helped by Pawsome Pensions in May 2019 as he requires on going medication for arthritis and spondylosis. We paid £247 towards his medication and will be continually assisting whenever possible.
Update – Pawsome Pensions have helped with a further £507 towards Jacks medication in Jan 2020, another £270 in May 2020 and a further £433.21 in October 2020.
This assistance means Jack can continually receive his required medication enabling him to lead a nice retirement with his owner Phil.
---
Maverick
In July 2019 Pawsome Pensions helped with £176 towards Maverick's veterinary visits for anal furunculosis ………poor chap.
Sadly Maverick lost his fight and went over the rainbow bridge in September, But hopefully his treatment before hand assisted Maverick keeping him comfortable.
---
Mollie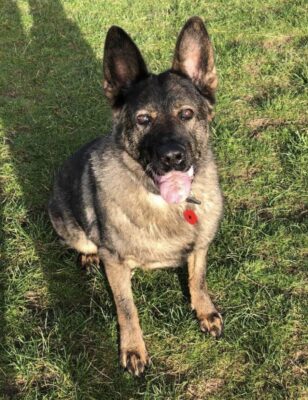 In January 2020 we helped Mollie GSD with £516 towards her veterinary care for an underactive thyroid, weak bladder muscle and painkillers for a shoulder injury sustained whilst working. Our assistance has helped towards the testing, diagnosis and ongoing treatment of Mollie's problem, enabling her to receive a treatment plan for the future, ensuring she remains fit and healthy and able to receive a fab retirement regularly running around on Exmouth Beach.
Update – We have since helped with a further £606.45 in July 2020 for the above issues.
---
Loki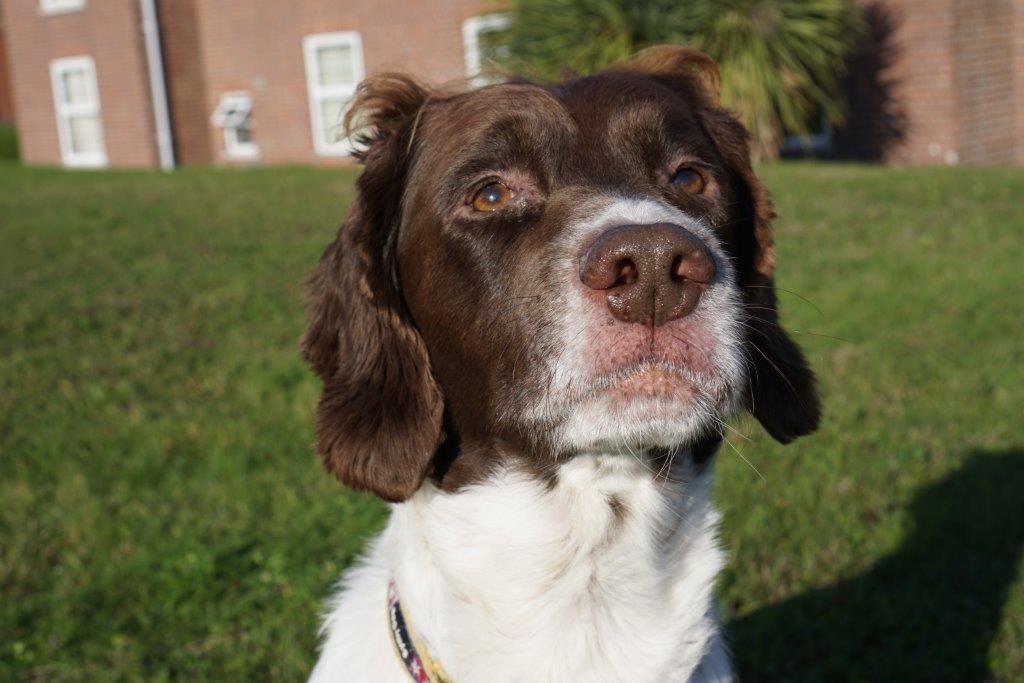 In August 2019 RPD Loki needed a little help with an ear and skin infection. Pawsome Pensions paid £70 towards the bill. This made Loki a lot more comfortable and able to get back to full health as soon as possible. Sadly in March 2020 Loki had to have an an operation but a large tumour was located and a decision was made to let him go. It is such a traumatic time for his owners and we were very glad we could help with £547 towards the bill. Sleep well Loki xx
---
Vinnie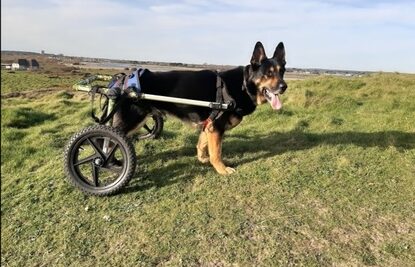 In April 2020 we helped with getting Vinnie up and running with his very own set of shiny new wheels! Vinnie suffers from degenerative spinal myelopathy, so as time goes on his back end is not doing what he wants it to! With such a young and playful mind Vinnie is now zooming all over the place.
---
Shadow
In March 2020 Shadow needed some help due some chronic diarrhoea and intestinal issues. He is now on the mend and Pawsome Pensions assisted with his vet bill.
---
Sam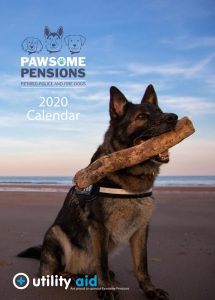 Our 2020 calendar poster girl Sam became unwell in July 2020, leading to lots of tests needed and an explorative operation. During the operation it was discovered that Sam had a large tumour on her spleen which was not treatable. A decision was made by Ed her owner to let her slip away peacefully and pain free. At such sad times for a furry friend's family we try to do as much as we can and on this occasion were able to cover in full the veterinary costs amounting to £1175.
---
Sally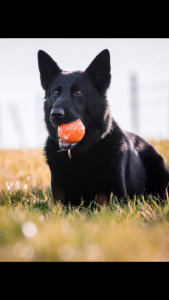 In August 2020 Sally got a little poorly with gastroenteritis and needed treatment along with medication for her arthritis. We have been able to cover the bill of £477.85
---
Riley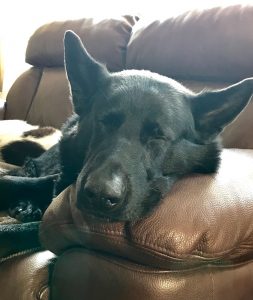 In September 2020 RPD Riley started needing a little help with his joint pain. Pawsome Pensions covered the bill of £98.57. Riley will need continued support for his joints from now on.
---
Registered Charity: 118890