Please have a read below about the wonderful dogs that have sadly gone over the rainbow bridge since we started Pawsome Pensions in May 2018.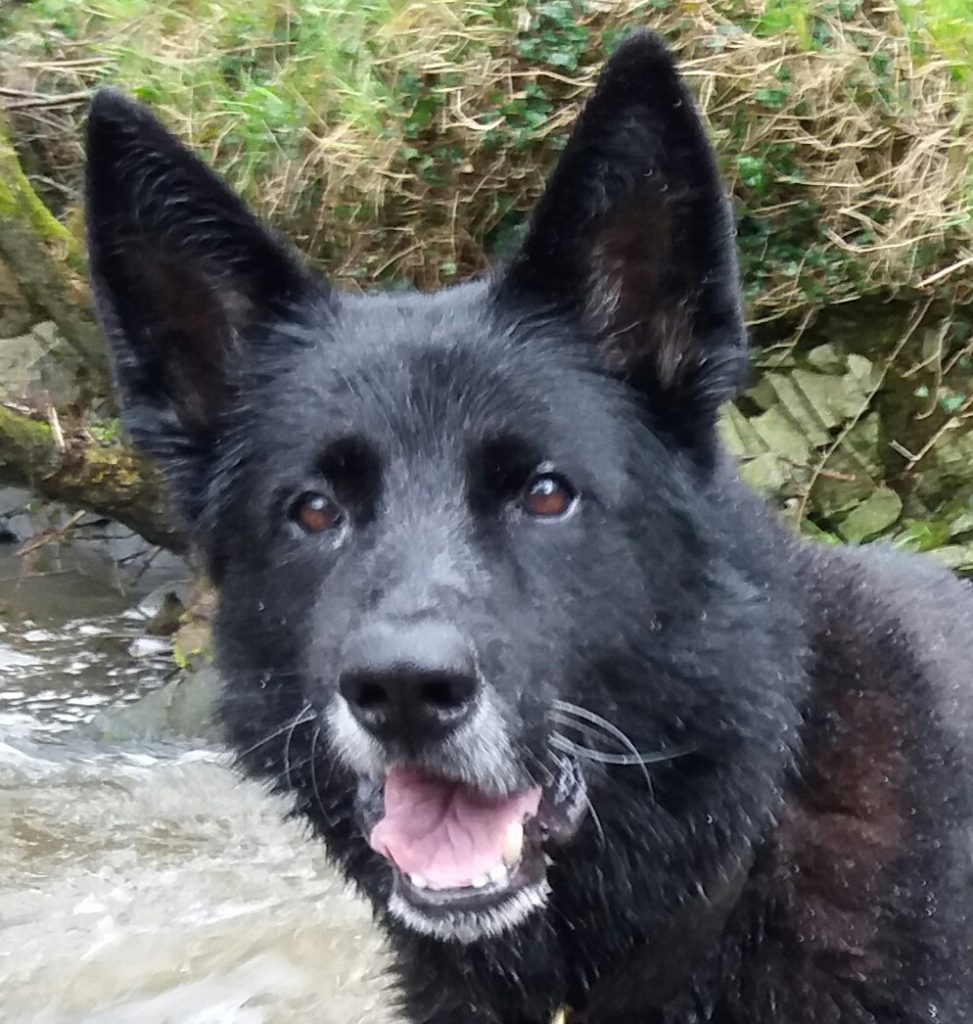 RPD Vinnie was born in the July of 2007 and was puppy walked by Annie Miller, before being taken on by PC Lee Adamson in North Devon. Vinnie completed his initial course in 2009 and went on to be an absolutely outstanding tracking dog. In fact he was an excellent all round dog, completing his drugs, cash and firearms training course and became one of the forces few dual trained GP and drugs dogs. Vinnie and Lee had an amazing bond and career together with Vinnie always by his side to protect both Lee and officers. He is best described as a thief taker and a protector, catching multiple offenders and locating many missing people. Although Vinnie was an outstanding street dog, he also had the ability to demonstrate these skills on the trials field doing very well in the trials arena.
It was a standing joke on training days that you wouldn't be able to keep up with Lee and Vinnie when tracking as they went so fast! He was notorious for his tracking speed aka a "tracking machine!"
Vinnie was 8 when he retired from GP work, but continued on until he was 9 as a drugs, cash and firearms dog, eventually retiring in 2017. Lee kept Vinnie at home with him in North Devon during his retirement enjoying many relaxed beach walks together. Sadly in the August of 2019 Vinnie's health started to decline and on the 02/09/2019 Vinnie succumbed to old age and his legs just couldn't keep going. Vinnie died with Lee by his side.
Vinnie was the most loyal, loving and gentle dog you could ever wish to have in your life.
**********************************************************************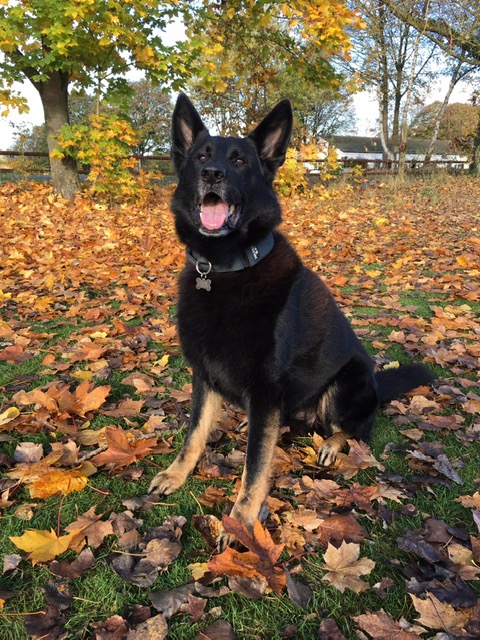 RPD Logan completed his initial course in 2009 and within a few hours was out apprehending his first prisoner. In 2010 he took part in his first Force Dog Trials. This was considered very early for such a young team and somewhat daunting competing against experienced dog teams; however the team went on to the South West & Wales Regional Police Dog Trials in Bridgend. Again, although daunting, they didn't embarrass themselves and came a respectable sixth place out of nine experienced dog teams.
May 2011 saw Logan pass the Firearms Support Initial course which is a tough four week course.
Throughout Logan's career he detained many prisoners of which several received custodial sentences. Equally he assisted in gaining the confidence of people who have been in a difficult place. In 2014 Logan and his handler responded to a female on the wrong side of a bridge. The female wouldn't engage with his handler but continued looking at Logan. His handler promised her if she came over and walked off the bridge she could touch Logan and say hello. After 40 minutes of talking to her with no joy, this seemed to instantly work. She climbed back over and was allowed to stroke Logan, she even held part of his lead as they walked off the bridge. Logan and his handler received a commendation for their efforts on this day.
Logan came to the end of his career, he was retired and re-homed to Michelle and Simon Troman and their family. Logan enjoyed an absolutely fantastic retirement – so fitting that the best dog should get the best home and family to retire with. The Tromans took Logan everywhere with them and regularly came back to Devon on their holidays. Logan was spoilt rotten and never asked for anything. What better life could a retired Police Dog ask for? Not only that he was a bit of a social media star – @RPD_Logan and loved by many more.
When the Tromans came down on their summer holiday in Aug 2019 to Ladram Bay, Logan fell ill and went off his food. Unfortunately Logan passed away suddenly on the way to the vets, leaving his family completely devastated and in shock. Logan was a wonderful dog with an outstanding character and in his name Michelle and Simon set up a crowd funding page raising money for Pawsome Pensions using Logan's social media fame and following! They raised an absolutely incredible £2000 for us and #LogansLegacy will continue. This kind of money is significant for us and will make a huge difference to all the retired Devon, Dorset and Cornwall dogs. We can't thank you all enough.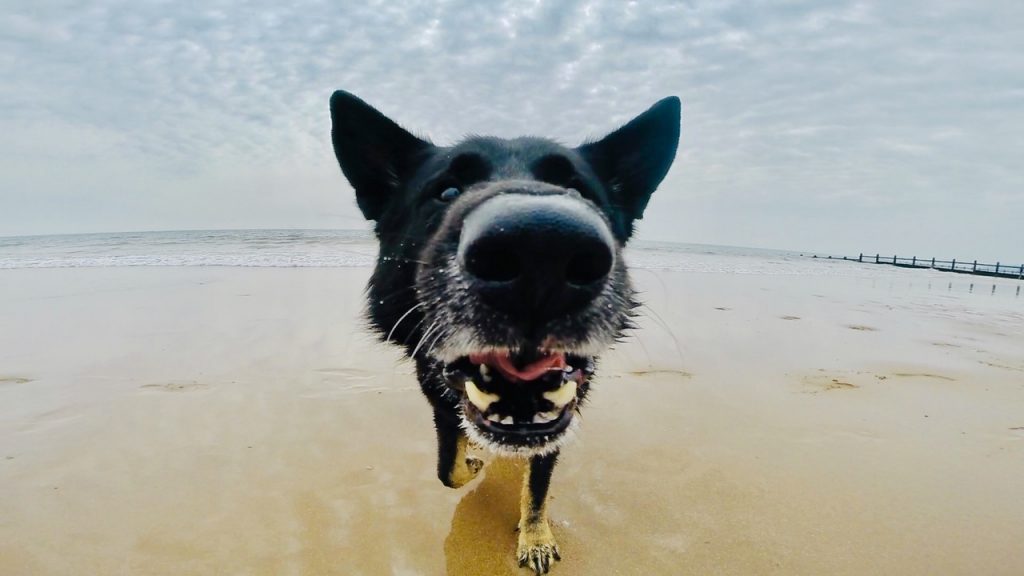 @RPD_Logan
**********************************************************************
RPD Jasper was handled by PC Vikki Ritchie (me) and arrived at my home in the August of 2013. Jasper was to be my first police dog and had been puppy walked by Graham and Elaine down in Plymouth. They did a wonderful job getting him ready for life as a Police Dog. We started our initial course together in the September 2013 and passed out in the December. Off we went into the big wide world of dog handling. Jasper was a fantastic beginners dog and all he wanted to do was please me. We had plenty of results, one of which lead to Jasper gaining a commendation for finding an old lady named Rita who had gone missing. Jasper located her well secreted under a bush in an area that had been searched by officers a few times. The weather was atrocious, she was unconscious and not responding but breathing. Rita spent a period of time in hospital and I am fairly confident that Jasper saved a life that night.
As Jasper progressed through his career I started to notice some stress behaviours when he was in any high aggression situation. To keep a long story short these behaviours started to become more obvious and more regular. With this, the toughest decision was made that it perhaps was not the job for him and I didn't wish to put him under and further unnecessary stress. So I retired Jasper at the age of 4 which is very young. We had a lot of fun together but it just wasn't for him. It was at this point I made the decision that rehoming Jasper would be the best thing to do for his welfare, as much as my heart wanted to keep him, my head said that a family could give him a wonderful home, with more love and attention that I could give him due to my working hours and another dog arriving. So I found Gus, Sam and Ed down in Torquay, who were incredible and took Jasper into their home.
Jasper settled into family life very quickly with Gus, Sam and Ed, enjoying visits to the park to chase his frisbee, long walks and swimming in the sea and the river. He also became quite well travelled, holidaying in France and the UK. Whenever I went to visit I received the most amazing greetings from Jasper. In September 2017, just over a year after his retirement, Jasper collapsed after returning home from a walk. Shortly after he was diagnosed with an enlarged heart and a dangerous irregular heart beat. He initially responded well to medication and carried on much as before, although the frisbee chasing had to stop! In the beginning of June 2018 he teamed up with me once more. This time it was to show off his obedience skills at a dog show, in support of Pawsome Pensions. Jasper looked like he had aged rapidly when I saw him, but he came to life when we did our little round of obedience. Sadly the following week on the 8th of June he died peacefully at home with Sam and Gus by his side as a result of his heart condition.
Jasper is the main reason I took on the huge task of setting up Pawsome Pensions as he cost Gus and Sam and their insurance company a lot of money with tests and treatments looking after him. So it felt only right that we support all our retired dogs and help look after them in their old age as a thank you to the service they gave us.