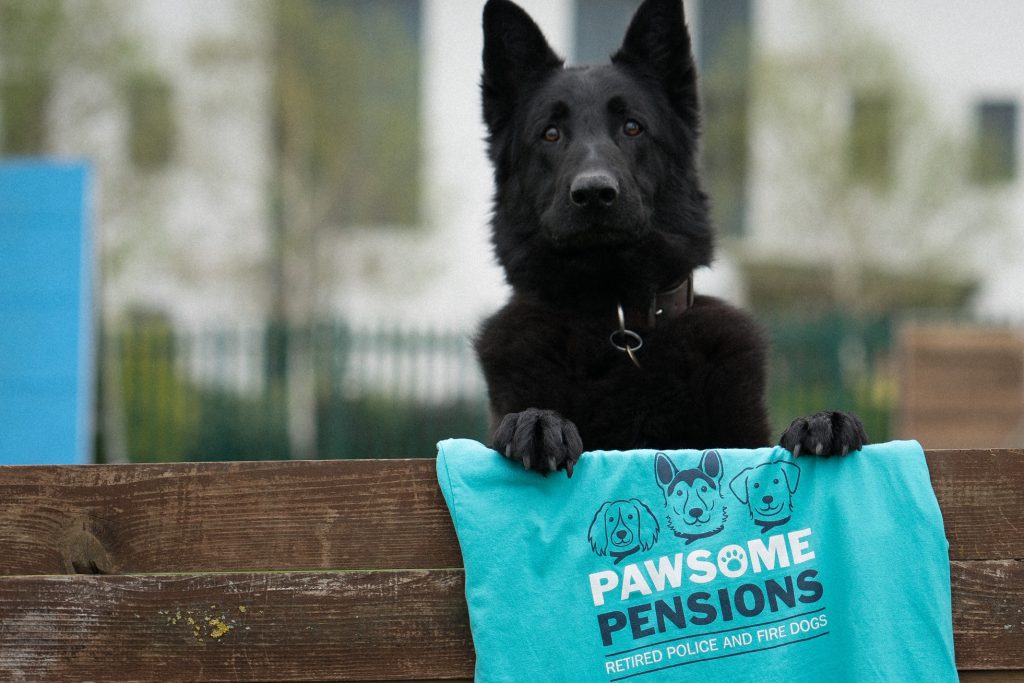 "RPD Jack has been faultlessly supported by Pawsome pensions for several years now.
He has a number of medical conditions but was retired early because of having Atrial Fibrillation. There was no medical procedure that could remedy this, so he was put on medication to try and regulate his heart beat over the long term.
Pawsome pensions have supported RPD Jack throughout and covered the cost of the medication without question.
The charity have made the world of difference and I can't thank them enough for all their support over the last few years."
---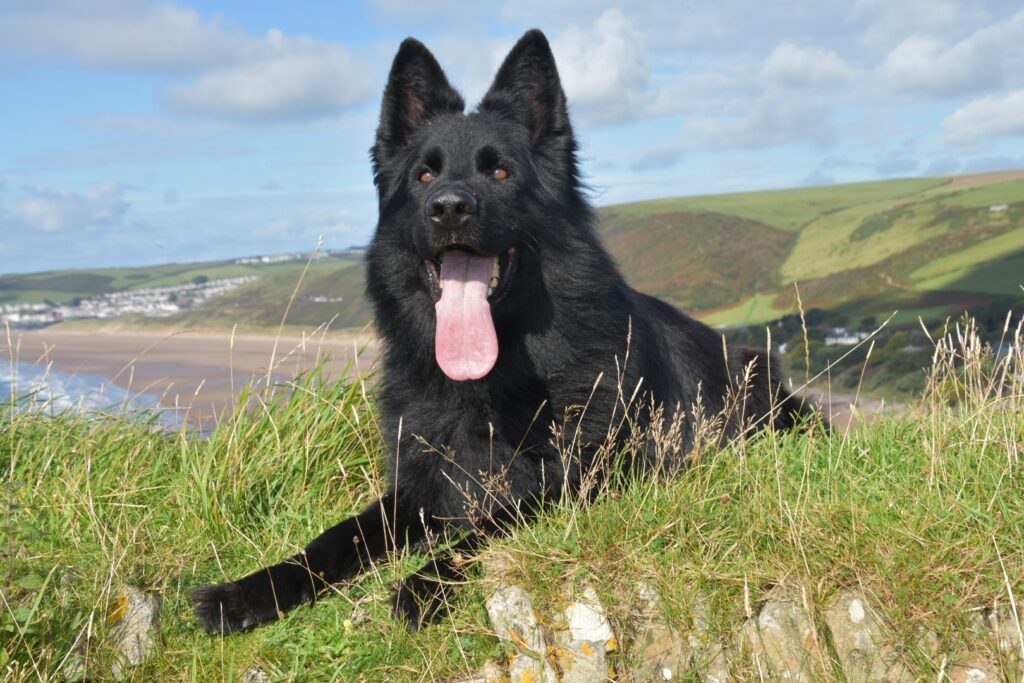 To the Pawsome Pension,
We have felt the need to write a genuine thank you note for the assistance the charity has given to Boris and us as a family.
Boris has an extremely sensitive stomach which can erupt at anytime, regularly leaving a trail of cleaning necessity from kennel to vehicle and garage!!
We have taken the step to find if there underlying problem or just a case of his interesting if not disgusting eating habits. As a result, Boris does have an inflamed stomach lining which could potentially be Chronic Bowel Disease, however this is a very difficult diagnosis. At present some very good quality Gastrointestinal developed food appears to be working. This is an ongoing investigation but hopefully his weight loss is being reversed and he appears more settled.
The help Pawsome Pensions has provided is exceptional and extremely gratefully received from the Drew household and big bad Boris the much loved baffoon!!
Many thanks for your assistance and continued work in helping retired service Dogs after their dedication to duty and the public they served.
We will continue to be firm supporters of the charity and make everyone who is a willing listener or not aware of the work you selflessly carryout.
Boris's family
---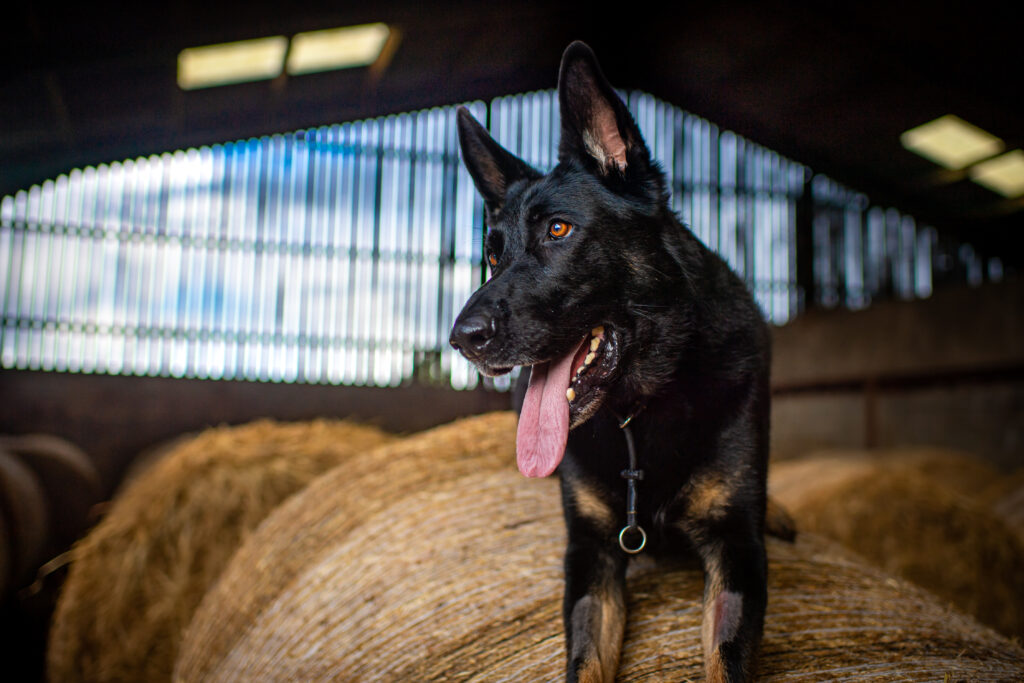 "When our retired German Shepherd Dog Rosco was diagnosed with cancer at the age of four, we were devastated. We had only rehomed him 2 years earlier and we were not ready to lose him. Our local vets were fantastic in getting us a referral to specialists who could give him the best quality care.
Over the next five months Rosco had tests, scans, a tail amputation and four rounds of chemotherapy. Whilst this definitely took it toll on him, like a trooper he gave his everything to recover and get back to full health!
With this came vet bills exceeding £10k; whilst our insurance paid out, we were still left with a portion to self-fund. We reached out to Pawsome Pensions and the charity kindly granted funds to cover the remainder of Rosco's vet bills. We have never been so grateful as this took away a significant burden during such a difficult five months.
What's more is the Pawsome Pensions community embraced us and provided a brilliant support network of like-minded individuals who are passionate about their dogs and genuinely care about each other. Receiving kind words when I sent in photo updates of Rosco's treatment and recovery helped me cope, especially when Rosco had a bad day. It is something rare to find in the canine community, especially finding individuals with retired Police Dogs who understand the quirks of these brilliant dogs! We will always be appreciative of everything the charity has done for us."
Rosco's Owners
---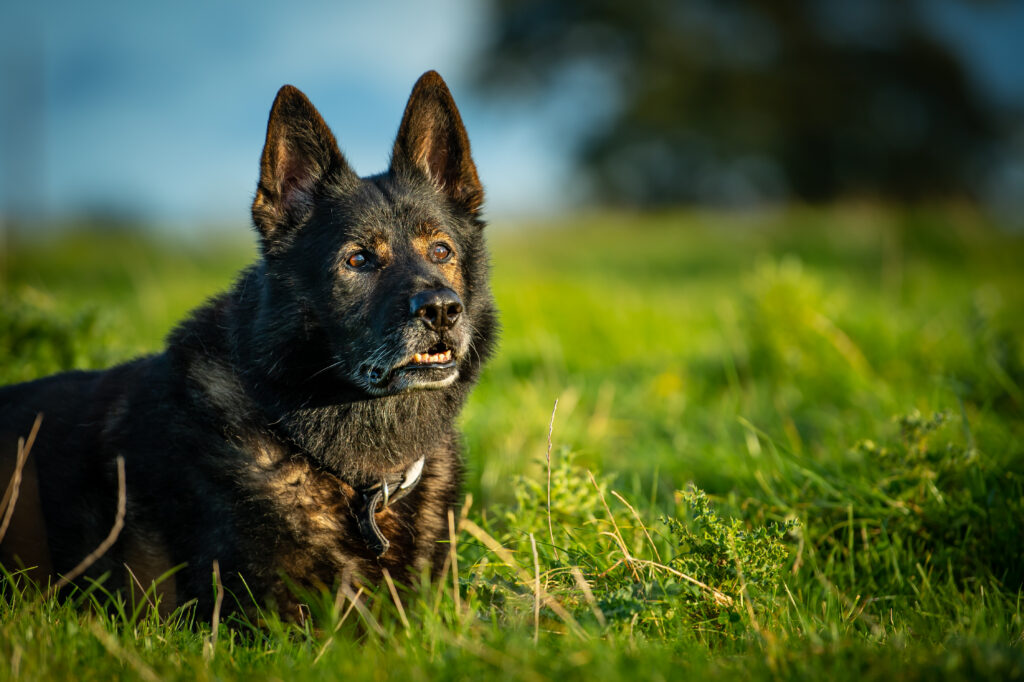 Just a quick email to say how incredibly grateful I am to the Pawsome Pensions Team for their continuing support of Retired Police Dog Bodie.
Bodie was a fantastic working dog , responsible for bringing many offenders to justice. He also saved the lives of many individuals. It is only right and proper that he should now be taken care of in his retirement. At the grand old age of 12 ½ , Bodie is the oldest German Shepherd being looked after by Pawsome Pensions and as he gets older so his health needs increase. I have real peace of mind that should he require treatment you guys have it fully covered and I am not faced with an ethical dilemma of his well- being over my ability to fund treatment. Bodie has now been retired for 6 years, in that time he has been treated for a mouth cancer, ear infections and some minor lameness issues with his back end. I am unsure of the total cost of treatment funded by Pawsome pensions but I would guess it is over the £1500 mark. You provide a very straightforward process in which to claim for vet fees and once approved the money is back in my account in a matter of days.
Having assisted at some fundraising events, I know how incredibly hard the team work to provide the funds necessary for the many dogs you support.
So a big thank you from Bodie and I, and of course my family who adore him.
---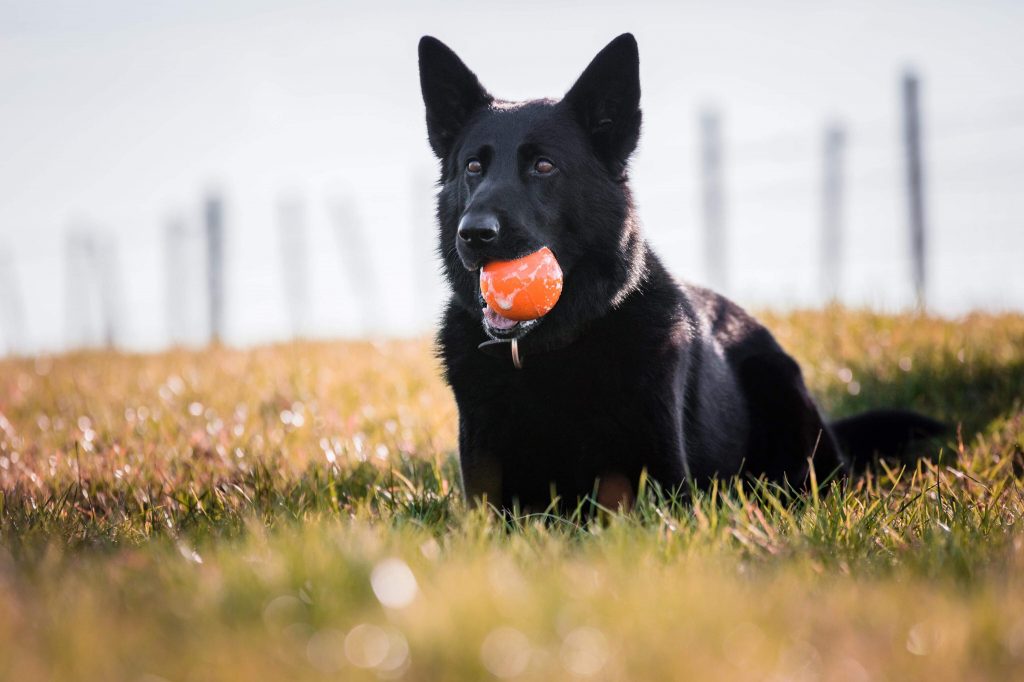 Sally has arthritis in both her front wrists and shoulders. She requires daily medication to control the pain. Thanks to Pawsome Pensions we can give her the veterinary treatment she needs to lead her retirement life to the fullest.
---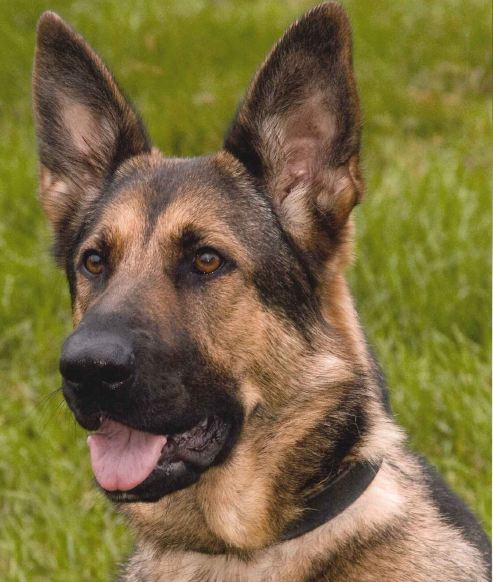 Amber is now 11 years of age having retired at 8. She is slowing down now, bless her, and a lady of leisure.
Amber had a tumour inside her eyelid which caused us a lot of worry. You just want them to live forever. Having had a large vet bill for another of our dogs a couple of weeks before we were just going to pay on the card and worry about everything later.
I had completely forgotten about Pawsome Pensions, but contacted them upon being reminded of their existence. I was very impressed at the quick response, minor amount of paperwork and the very fast decision in granting the payment for said operation. I cannot praise them enough. A very worthwhile cause making a huge difference.
Thank you so much.